Iron City Executives expanded from the New Jersey branch three years ago, leading to the founding of our Pittsburgh office in 2014. In just two short years, we have expanded into three markets. Through our hands-on learning and mentorship approach, Iron City Executives has developed the highest caliber employees in the country giving our clients the freedom to focus on their core business. Statistics from our clients and feedback from our team support the incredible growth and return on investments that we can provide. Since 2014, we have provided our employees with over $20,000 in both cash and prize bonuses. In our Pittsburgh office we have three managers. We are looking forward to another expansion this year which will be lead by one of these managers.
Philanthropic Involvement
Creating Relationships That Build Brand Trust and Loyalty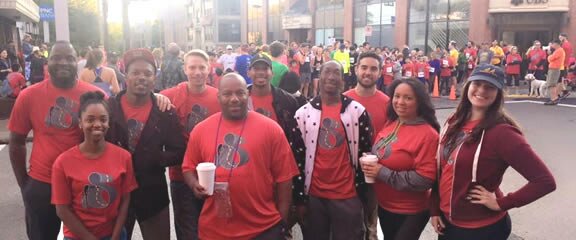 Fostering a philanthropic corporate culture, our team members participate in community work and fundraising events on a regular basis. So far, Iron City Executives has donated approximately $85,000 to numerous charities in the Pittsburgh area. Our main focus for 2016, is to increase our philanthropic involvement in the community. We have adopted a new philanthropy in 2016, St. Jude Children's Research Hospital. The Iron City Executives team will be support St. Jude's through office fundraisers and will be participating in the Pittsburgh Marathon this upcoming May. The team also participates in a variety of other community events to give back to our thriving local community.
An Emphasis on Excellence
Creating Relationships That Build Brand Trust and Loyalty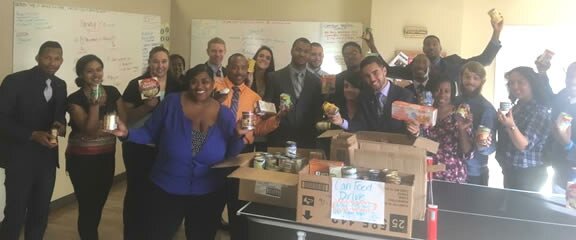 Our clients' growth is the most important objective of any campaign at Iron City Executives. We work to increase market share in a sustainable, long-term way by aligning our sales campaigns with the interests of targeted consumers. This has established us as a thought leader in the marketing field and has earned us the trust of brands and consumers alike. We have set ourselves apart by firmly adhering to the principles of:
Determination
Perseverance
Work Ethic
Excitement